2:00pm Book Club w/ Mark Pinto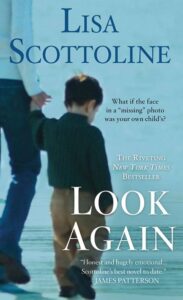 Book Club with Mark Pinto from the Phoenixville Library
Monday July 25th @ 2pm
Look Again by Lisa Scottoline
Ellen investigates, uncovering clues no one was meant to
discover, and when she digs too deep, she risks losing her
own life―and that of the son she loves
If you need a copy of the book or to register, please call (610-935-1515 ext 29) or email (christine@phoenixvilleseniorcenter.org) Christine.
Date
Mon, Jul 25, 2022
Expired!
Category
Support Our Programs and Activities
Donate to PASC
---
Sign up for our mailing list to get all of the latest PASC updates.
---
Today's Events