Upcoming PASC Special Events
Please join us for a Participants Meeting. We would like to hear from you on existing programs and suggestions for new activities. This is a good opportunity to find out what is going on and how to be involved.
...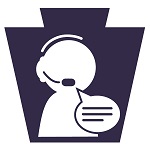 Medicare Update for Annual Open Enrollment Fine Tune Your Medicare for 2024 Wednesday, October 11th, 3-5pm This event is for people who have Medicare, want to review the basics of Medicare and see what changes they can make for the upcoming year to prepare for the Medicare Annual Open Enrollment Period (AOEP) from October 15th […]
...
No event found!