12:00pm AARP Meeting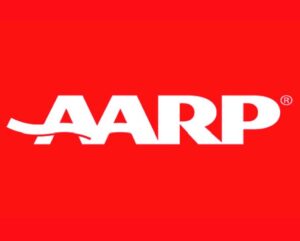 AARP Chapter 713 Meeting
Join us the first Wednesday of every month.
Oct 5 General Meeting 12:15 PM Mary Fuller. PACS
Oct 19 Board Meeting 10:00 PM Presbyterian Church
Nov 2 General Meeting 12:15 PM Meal of Honor Grove
UPCOMING PROGRAMS Don't miss the October 5th meeting where you will have the opportunity to meet and hear Mary Fuller from the all new Phoenixville Area Community Services. In November our own Julian McCracken will give a presentation of the Medal of Honor Grove at the Freedoms Foundation.
SUNSHINE AND SYMPATHY If you know one of our members or families who needs a pick me up, please call Kathy Tauber at 610 935 7075.
MEMBERSHIP The Board of Directors has set the dues for 2022 at $9, no increase! Our membership dues cover the 2022 calendar year. You must present a National AARP card for 2021-22.
For 2022, dues will be collected at the April and May meetings or at the first meeting you attend in 2022.
OPPORTUNITIES TO HELP YOUR CHAPTER: Do you have a suggestion for an interesting program or speaker? Call Chuck @ 610 316 4102.
REDNER'S TAPE PROGRAM Arlene Griffin- Save your Redner's tapes! Reminder from Redners: Each receipt must be complete and include the 1% Save-a-Tape notation at the bottom of the receipt.
DID YOU KNOW that we have a Facebook page? Search Phoenixville AARP and you will find us!